ABOUT TSG
TSG is a nonprofit providing our communities a brighter future.
Our Story
Bennie Henry, Community Activist founded The Support Group (TSG), a 501 C3, in 1989. Thirty plus years later, TSG has remained true to their commitment to:
Develop outlets and opportunities that can inspire the youth to want to make a difference.

Provide enriching experiences and opportunities that can help youth see past their today, to their tomorrow.

Create platforms that allow youth to see the endless potential that they have within themselves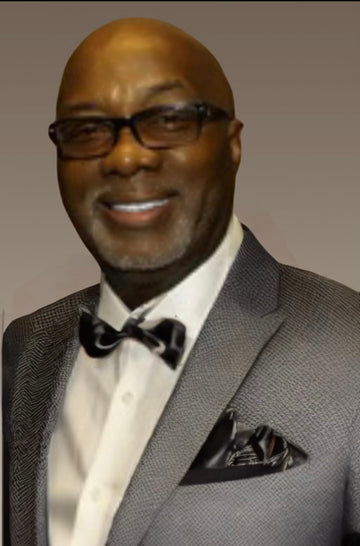 EXECUTIVE DIRECTOR
Bennie Henry
Bennie Henry, Founder and Executive Director of The Support Group was born on the south side of Chicago to loving parents who sadly both passed away by the time he was 12 years old. His older sisters and aunts were determined to ensure he did not become a statistic to the streets of Chicago, and he was sent to live with an aunt in Fayette, Alabama. Later, Bennie returned to Chicago where he attended South Shore high school and quickly became an All-City basketball player. Bennie was often overwhelmed by the support and kindness he received from strangers, which awakened a need to give
back and pay it forward.

Driven by his desire to positively impact young lives, Bennie founded the Support Group in 1989 with his cousin and co-founder, Hall of Famer, Tim Hardaway Sr, using sports to attract youths, which he later layered with academics and character building to provide a positive outlet for young people.

Bennie formed a local basketball team that competed against other teams in various parks across Chicago and made history in 1991 when seven of the players on his team became McDonald All American players and were eventually drafted to the NBA. To this day, no other team nationwide has ever accomplished such a feat. The Support Group became a legal entity that year. Bennie quickly recognized the positive impact of young men coming together to play sports, which deterred
unproductive choices such as gang activity.

Bennie is also a licensed Respiratory Therapist, a proud grandfather and affectionately known to many of his students as "Uncle Bennie". Bennie and his family continue to reside on the south side of Chicago. He believes that being a catalyst for change and to solve problems within the community is best achieved when you are a part of the community.

HOW CAN YOU HELP?
Make a Donation