News
During National Youth Violence Prevention Week, Chicago Public Schools students call for resources
by Jahmorly Reynolds on May 21, 2023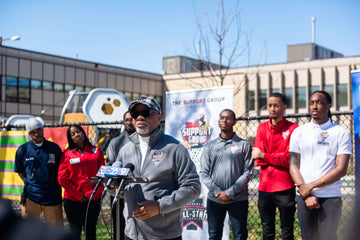 Original Article: https://abc7chicago.com/chicago-shooting-violence-cps-public-schools/13189484/
CHICAGO (WLS) -- It's National Youth Violence Prevention Week, and many are reflecting on the mayhem downtown a few weekends ago.
Some Chicago youth outreach organizations are addressing that violence and calling on more resources for those young men and women to create spaces, in schools, for them to share their experiences in a safe and productive environment.
"There are things like gun violence, gang violence and stuff that happens almost every day, and there are kids like my age that experience it and are witnesses to it, and that can really mess a person up because a lot of the time they don't understand it," said Siren Sargent, an eighth grader at Beasley Academic Center.
At just 12 years old, Sargent already speaks with a lifetime of experience. Violence and death have touched her own family.
"I lost one of my cousins to gun violence, and she was killed by more kids. They were like teenagers," Sargent said.